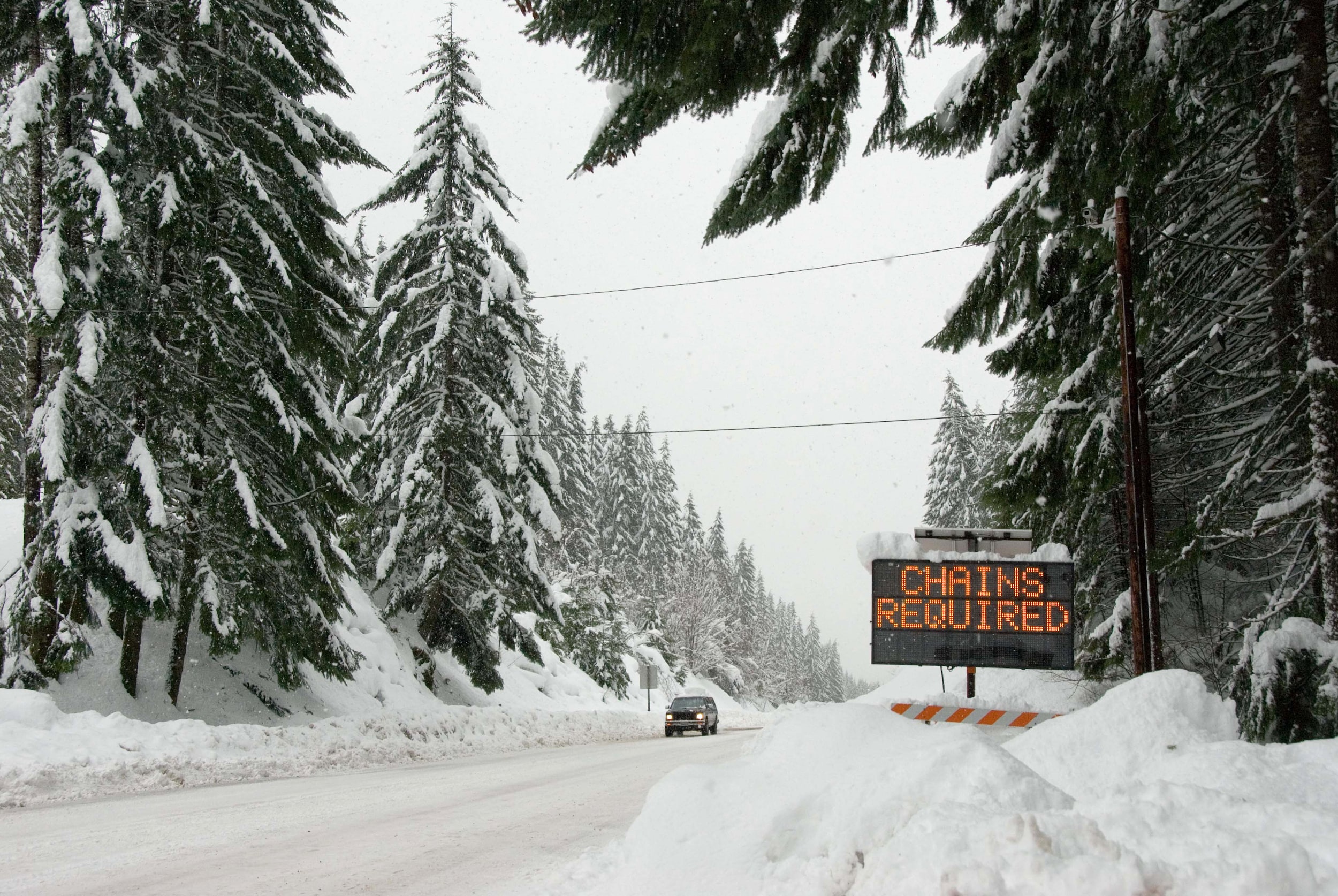 With winter in full swing, you probably rely on your Subaru's all wheel drive system to get you around.
And that confidence definitely helps when traveling over our local mountain passes. But according to the
Washington State Department of Transportation
, for the past several years, more than half of the closures on I-90 Snoqualmie Pass have been due to vehicles ignoring a chain-up requirement and then getting into collisions and blocking lanes.
Washington State Patrol in partnership with the Washington State Department of Transportation clarified the proper chain usage for travel over the passes, which includes chain usage on AWD and 4WD vehicles when indicated.
Just like many other Subaru drivers, you may have never thought about carrying chains or even installing chains on your AWD Subaru. But with recent clarification and enhanced equipment checks over the passes, if you aren't prepared you could be facing a $500 fine.
According to the
Washington State Department of Transportation
, if signs over the passes say "
Tire chains required
", this means that tire chains are required except for AWD and 4WD vehicles. This would exclude AWD Subaru vehicles. if signs over the pass say "
chains required on all vehicles
" this means that chains are required on all vehicles including 4WD and AWD vehicles. This would include AWD Subaru vehicles.
According to the owner's manual for a 2018 Outback, t
ire chains cannot be used on your vehicle because of the lack of clearance between the tires and vehicle. When tire chains cannot be used, use of another type of traction device (such as spring chains) may be acceptable.
So what do you do? Walker's Renton Subaru suggest always carrying approved spring chains and using them when necessary or required by Washington State Patrol and the Washington State Department of Transportation. There are plenty of approved spring chains options to purchase such as the
Passenger Car Snap-Lock Cable Chains made by Laclede and sold at Walker's Renton Subaru
. If you are in the Seattle, Bellevue, Renton, Auburn or Tacoma area stop by our
Parts Department
to pick up a set of cable chains for the 2018 - 2019 winter season. We are conveniently on the way for most who are traveling over Snoqualmie Pass.