---
Dale Walker, the owner of Walker's Renton Subaru, has a strong connection and commitment to his community. Through his efforts during local and national fundraising initiatives—like Subaru's Share the Love event—and his own personal giving, Dale has provided nearly $1 million in funding to support local children and families, and students and teachers.
Working to benefit students and teachers in the Renton School District, Dale and his team at Walker's Renton Subaru work each year to help customers direct their giving to the Renton Schools Foundation as part of Subaru of America's national Share the Love event. Renton Schools Foundation uses the money to fund programs that benefit students in every school in the district including direct teacher grants for classroom instruction needs; Science, Technology, Engineering, and Mathematics (STEM) programs; music, arts, literacy programs; and more. Volunteer Chairperson, Pam Teal said, "For 12 years we have been blessed with this partnership and thousands of students in our schools have benefited from Dale's generosity".
Additionally, to help improve the lives of local children and families, Dale works with Communities in Schools of Renton-Tukwila to help provide the area's most vulnerable families with food, clothing, home, and school supplies, community resources, and services, academic assistance, and adult mentors. Executive Director, Jaime Green said "We are so honored to have Dale Walker as such a committed, long-standing supporter partnering with us to empower students to break through personal challenges and create access to resources and opportunities that help them overcome the barriers that stand between them and an equitable path to education."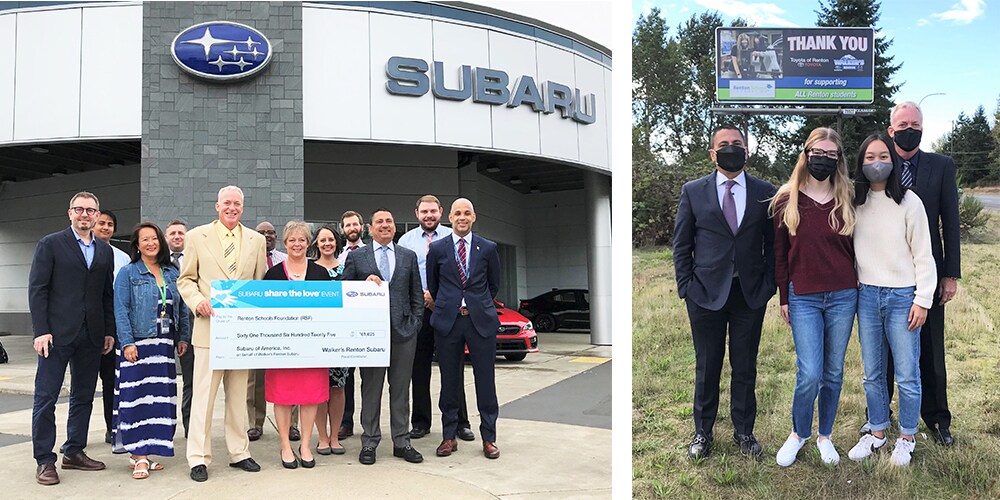 This unique partnership has funded and advanced the mission of these local organizations and made an incredible impact on supporting the needs of children, families, and education for the school district's nearly 15,500 students and their teachers.
"The funding provided by Dale Walker through the Renton Schools Foundation has enhanced students' educational experiences and improved student learning in our elementary, middle, and high school classrooms," said Dr. Damien Pattenaude, Renton School District Superintendent. "Having committed business partners like Dale demonstrates our community's sincere care for the education of all students and how that is backed up with meaningful support."