Welcome to Our Service Department at Walker's Renton Subaru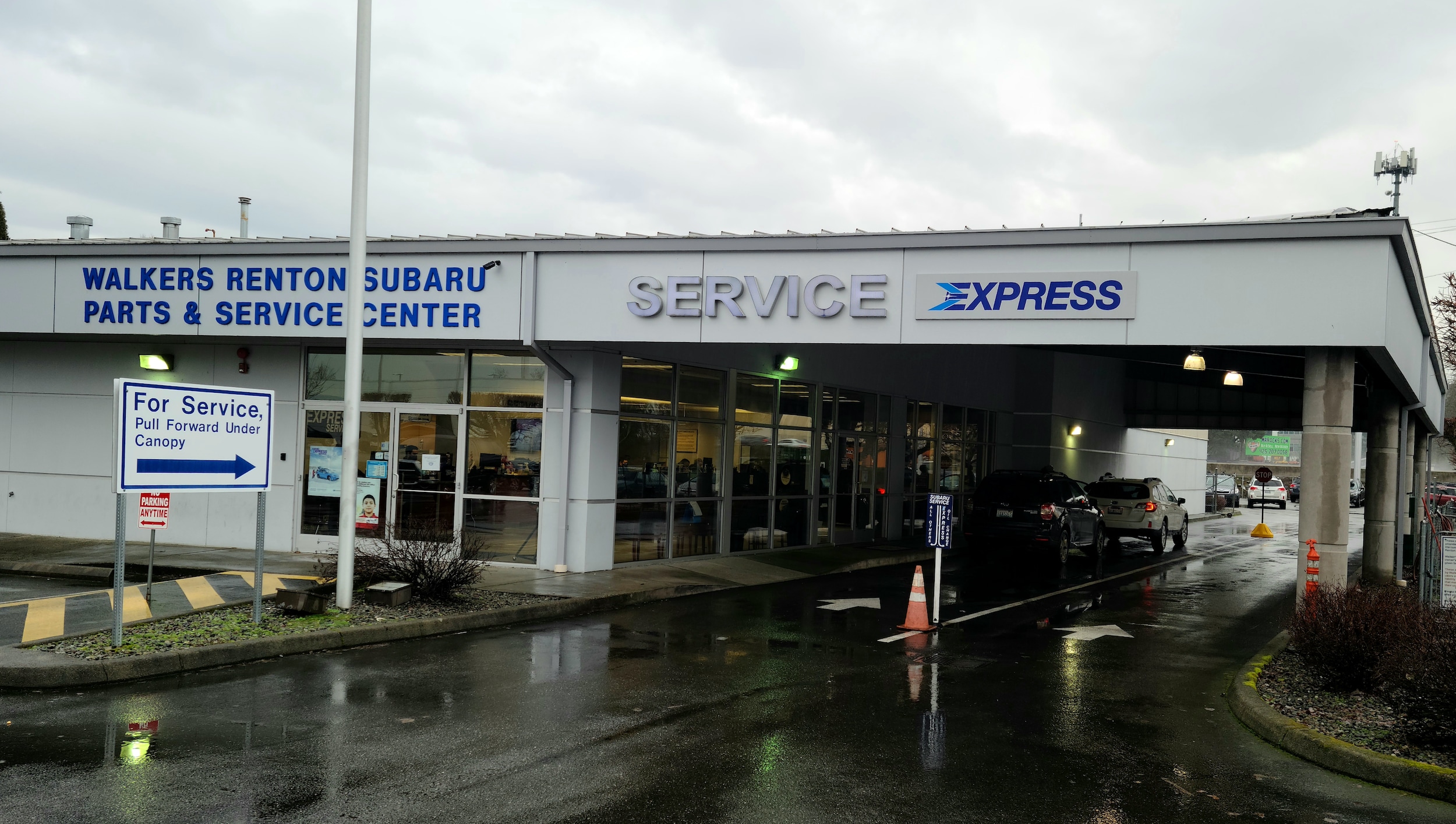 Subaru Auto Service and Car Repair in Renton, WA
Have you been searching for reliable Subaru car service & auto repair in Renton? At Walker's Renton Subaru, our highly qualified, Subaru-trained, ASE-certified technicians (including multiple Subaru Master Technicians) are dedicated to providing you the best car repair in Renton at the best price. From oil changes to transmission replacements and even auto detailing, Walker's is committed to maintaining a customer service experience, for both new and pre-owned car buyers, that will keep you coming back for years to come. Our Subaru-certified repair facility, located in Renton but just a short drive from Seattle or Bellevue, is just off the I-405 and SR 167 at 519 SW 12th St.  For detailed driving directions, please click here.

What is a Master Technician at Walker's Renton Subaru?
While all of our technicians are expertly trained to service and repair your Subaru, Master Techs have years of experience and knowledge that ensure your vehicle maintains top performance and efficiency.  They are able to properly diagnose any problem your Subaru might have and find the best solution. As a result, you receive the highest quality service within a reasonable time and at a reasonable cost.
We Can Repair Your Other Car!
We do this for our used car department, and we can do it for you! We routinely re-condition
over 50 non-Subaru vehicles per month
. Our technicians are ASE Certified and we can perform maintenance and repairs such as Brake and Tire Replacement, Alignment, Major Service, Tune-ups, auto detailing and Complete Engine Replacement on most vehicles (excluding diesel trucks and European makes).
What Happens After I Schedule an Appointment?

Please use our online form to schedule your next service appointment, call (888) 375-0780 or email us. We are standing by to answer your questions and get you in the door as quickly as possible. Upon submitting your information we will: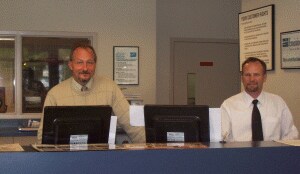 * Respond to you promptly via your preferred contact method.
    * Ask any additional questions required to service your vehicle.
    * Confirm your service appointment.
Are you wondering about trading in your Subaru or keeping it? We can perform a comprehensive mechanical inspection and assessment of your vehicle's value. With this information, you can decide your best course of action, be it repair or trade-in. To elaborate, can have one of our trained Subaru technicians complete a multi-point inspection and an analysis of all systems on your vehicle and provide a personalized maintenance schedule to fit your budget. We will also provide you with the vehicle's current trade-in value and will answer all questions pertaining to the purchase of a new or used Subaru. Speak to a service advisor for more details.

Subaru Service & Auto Repair in Renton, WA | Walker's Renton Subaru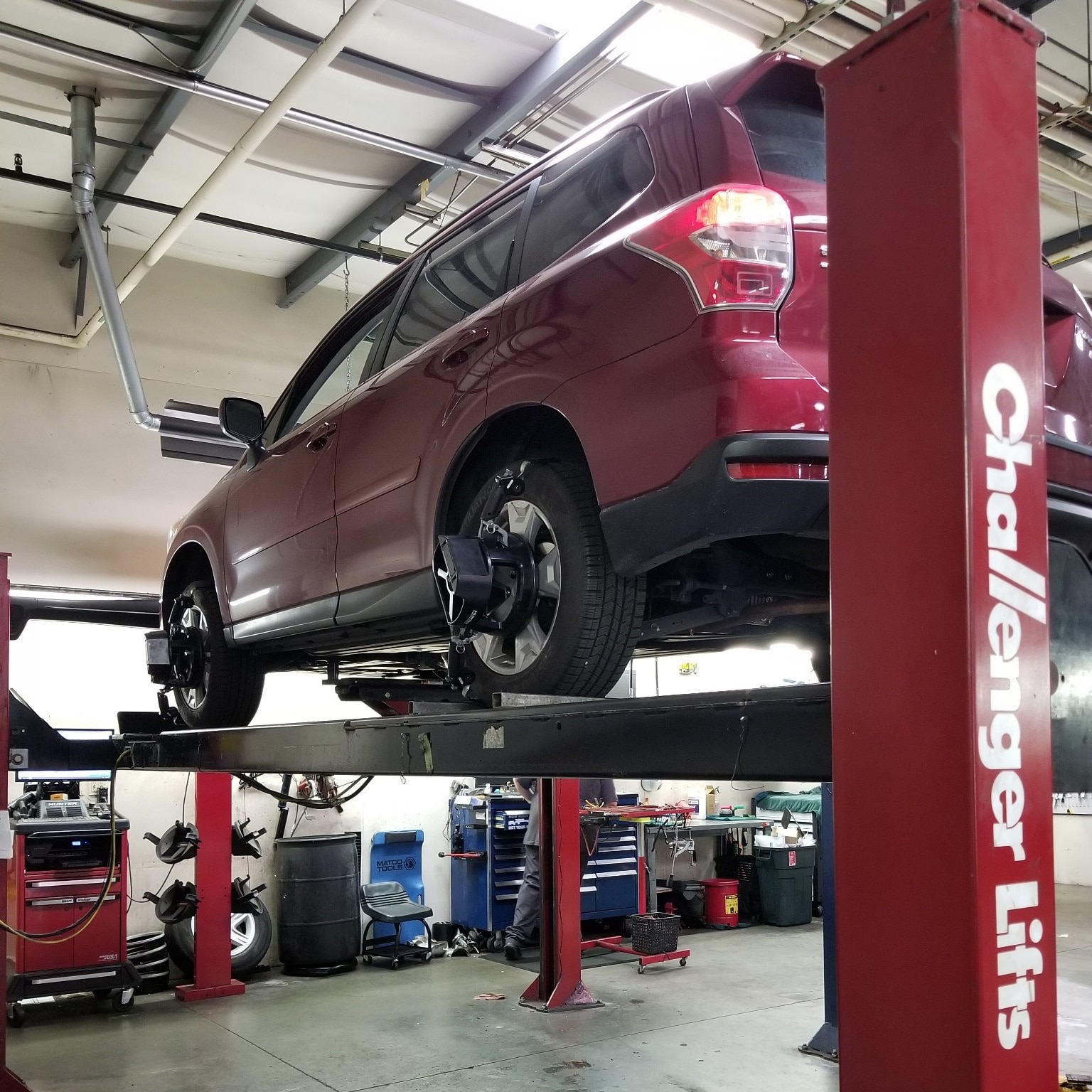 At Walker's Renton Subaru, we provide Renton and Seattle, WA residents with exceptional Subaru service and car repairs. Our Subaru Service Center is located at 519 SW 12th St. in Renton, we have all of the latest Subaru technologies and our service and repair team has been trained extensively within the Subaru brands.
To set up your appointment all you have to do is complete our online service appointment form or pick up the phone and give us a call at (888) 375-0780 to set up an appointment for maintenance, auto detailing services or auto repair in Renton. Don't take a chance with your new Subaru or other used car and bring it to the professionals at the Walker's Renton Subaru Service Center. 
Our Car Maintenance and Subaru Repair Services in Renton Include:
Oil Change
Brake Service
Battery Replacement
Filter Replacement
Tire Rotation
Wheel Alignment
Coolant Flush
Transmission Service
Spark Plug Replacement
Suspension Repair
When you're at our dealership don't forget to ask about our service specials! 
Walker's Renton Subaru - Renton, WA
(888) 375-0780